At IDEX I met a doll artist named Dawn Donfronio. She sculpts dolls and then has kits made for reborn artists to paint and add hair and make bodies and attach the limbs and head. She "reborned" 6 of her own kit called "Tiny Sleeper". This kit is a preemie baby body and sculpt that is about 12 inches long and I really loved this baby.  Dawn also had a larger doll named "Fiona" and she was pretty cute too. The Tiny Sleeper stayed on my mind as I went from booth to booth looking at all the reborns and I finally decided that she/he was coming back home to Texas with me.  I have created a couple of outfits for "Samantha" and now I need to make a few for "Sam".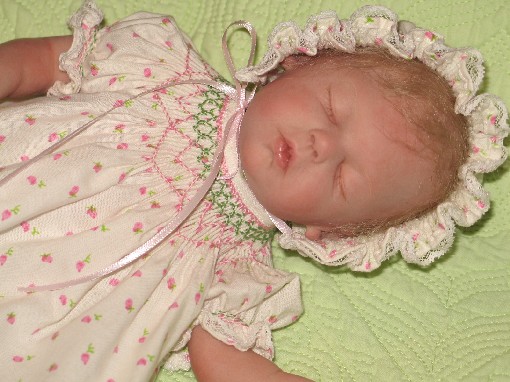 I loved the Kish display and really admire these pretty little works of art. This was the first time I had seen a Kish in person.  After the show, I stared looking for a Kish and found Piper Chasing Butterflies and got her.
Here are the new ones for 2010: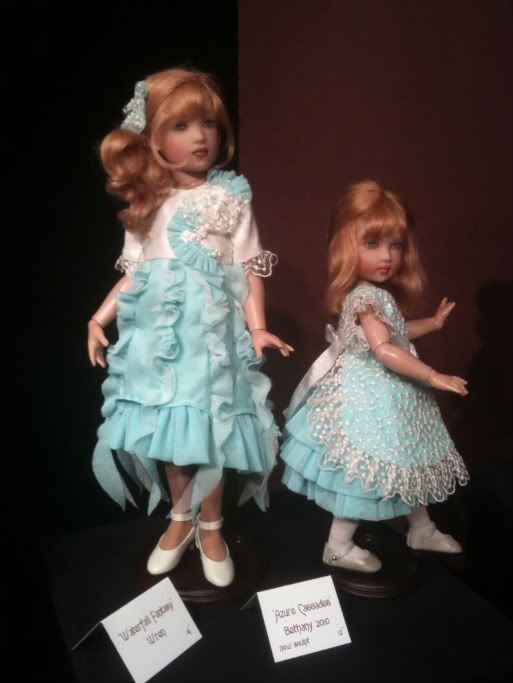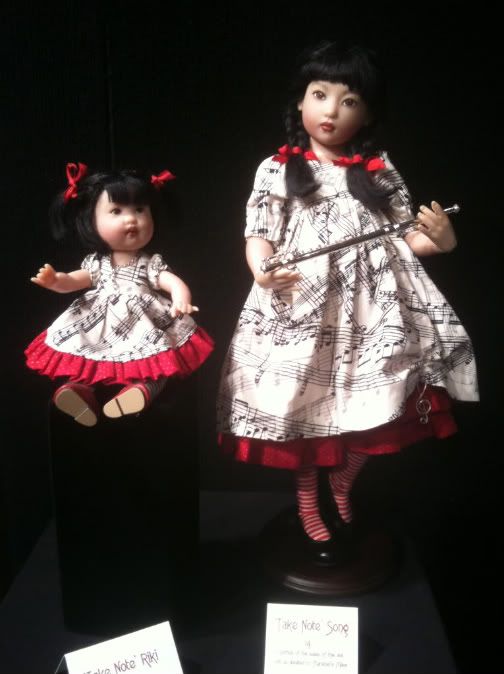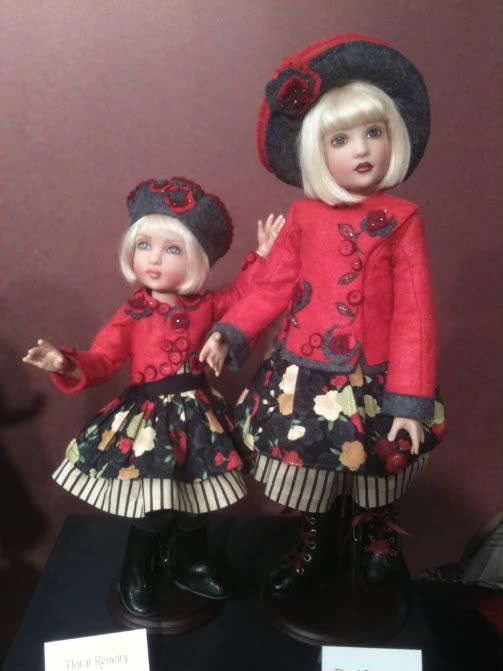 An artist I had heard of before but never really paid any attention to is Susan Krey.  Her booth was magnificent.  The costumes of the queens she created were amazing.  She had young Queen Elizabeth, and older Queen Elizabeth, and Anne Boleyn. Here are some pictures I took.