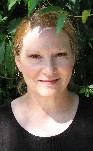 CLICK HERE TO CHECK OUT MY EBAY STORE
Click here to check out my Etsy Store
I've sewn since I was a young girl. It's been a lifelong passion. Some years ago I discovered the artistry and wonders of Annette Himstedt dolls. They became the perfect models for sewing dresses. Quaint Creations, my umbrella brand name, became the outlet for all my creative work including sewing and smocking doll dresses, primarily designed to fit Himstedt dolls. A couple of years ago I launched a website, Doll Dresses By Rhonda.
Recently, I have purchased several BJDs (ball jointed dolls). They are also works of art. They are fun to dress and pose, so of course they are also my sewing models. I have decided that you are never too old to play with dolls. If you are ever in my area, come over and see me and I will show you my sewing room and my dolls.
I live in the Dallas/Fort Worth, Texas metro area. I'm a native Texan, married to the same man for over 40 years and have two grown children, a son and a daughter. I also have a son-in-law, daughter-in-law,  four grandsons, a granddaughter.  I am lucky that we all live within a 2 mile radius. My "real job" is doing medical transcription for a local surgeon. I try to be very active in "Breast Cancer Awareness" projects, having lost my mother to breast cancer when she was 43 years young.
I'll try to update this blog on a regular basis. That will be a real effort because I would rather be making something rather than writing. At least it provides a forum where you can leave me a comment – and where I can periodically update people on my projects. I have met many wonderful people at shows and doll events and would like to keep in touch. Thanks for stopping by.
Email me: RhondaLCantrell [at] gmail [dot] com