A Victorian Styled Boot Pattern By Rhonda Cantrell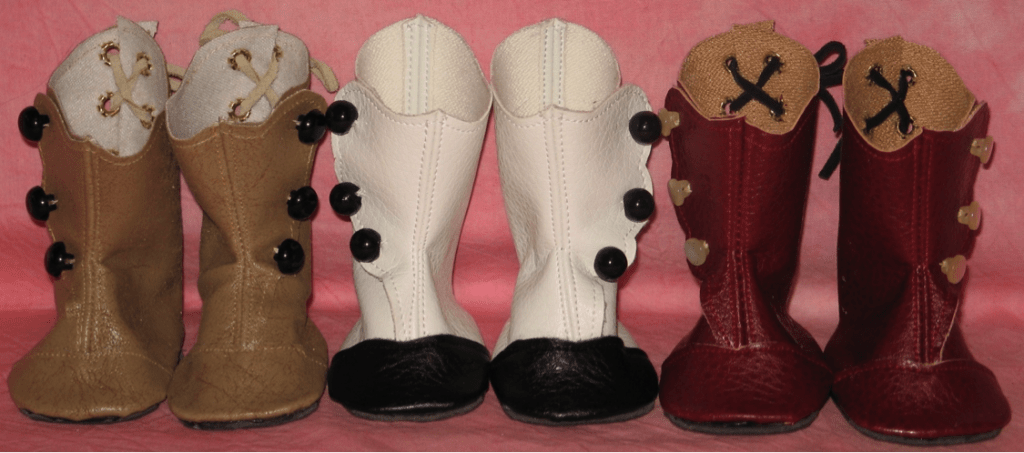 My Victorian styled boot pattern that will fit SOME 18-inch dolls. It fits American Girl and most of the knock off dolls that are made like American Girl dolls. It also fits the old Daisy Kingdom 18-inch dolls, but does not fit Chatty Cathy.
This is a fully illustrated, with color photos, step-by-step tutorial pattern for making your own doll boots. It's 19 pages of easy-to-follow instructions.
The price is purposefully low because I want to make sure whoever wants it can afford it. After your purchase, you'll get an email containing the download link for the PDF.
Only $5 via PayPal