This post was supposed to be made last month, but Thanksgiving came along and I never got finished.  Hope everyone had a very nice Thanksgiving.  Speaking of food…..did you know there is a jelly roll that you don't eat?  This is a fabric jelly roll made by Moda.
This Moda jelly roll consists of 40 pieces of fabric cut in two and a half inch strips about 44 inches long.  I bought the Ruby fabric collection jelly roll and 2 coordinating fat quarters.  This fabric has been sitting on a shelf waiting for me to decide what to do with it.  I love the reds, melons, aquas, greens and grays in this collection.  I decided to make a dress for my granddaughter and also a matching dress for an 18 inch doll.
I took an old pattern that I used many years ago and adapted the bodice pieces to fit a 3 year old.  I cut these pieces out from the 2 fat quarters I purchased along with the jelly roll.  I used one of the fat quarters for the sleeves.  I lined the bodice with unbleached muslin.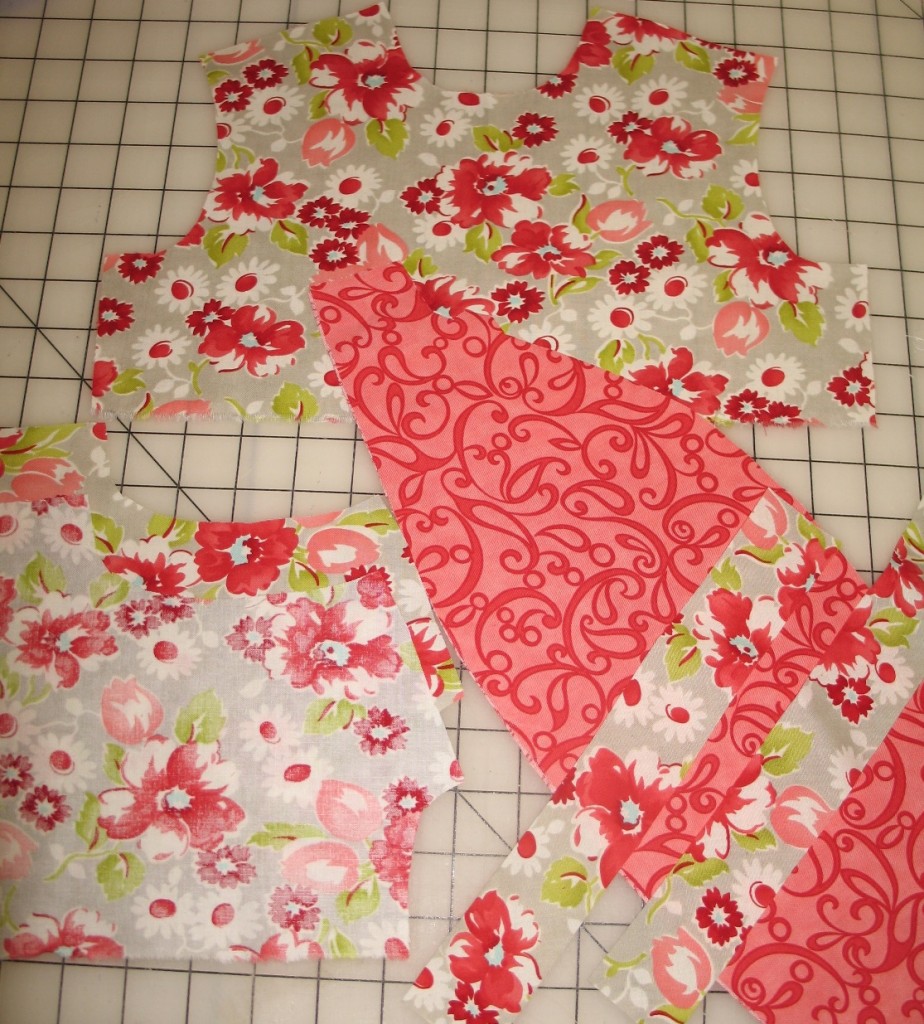 Next I laid out the strips and decided which ones I wanted to use for the skirt of the dress.  I used 16 of my favorites and cut them to 30 inches in length, then cut those in half so I had 32 strips that were 15 inches in length.  Then I laid 16 out for the front and then duplicated the same layout for the back, 8 for the left side and 8 for the right side.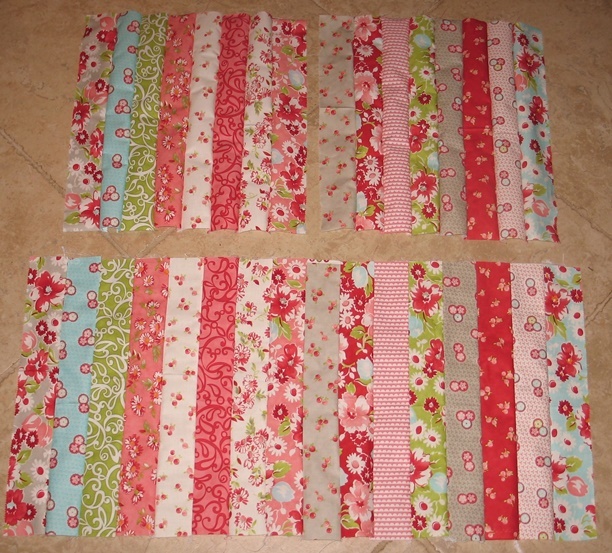 Next I sewed all the strips together and then then pinned them to the bodice.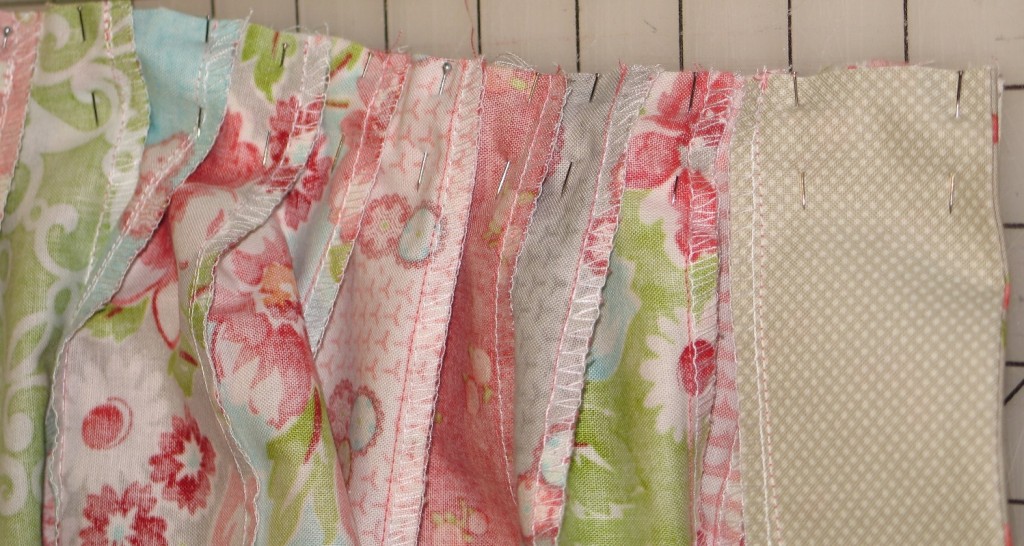 I added an aqua ruffle to the bottom of the skirt.
The skirt was then sewn to the bodice and I worked 9 buttonholes down the left side of the back.  I made covered buttons to sew down the right side. I added a yo-yo flower to the waist with a covered button in the center.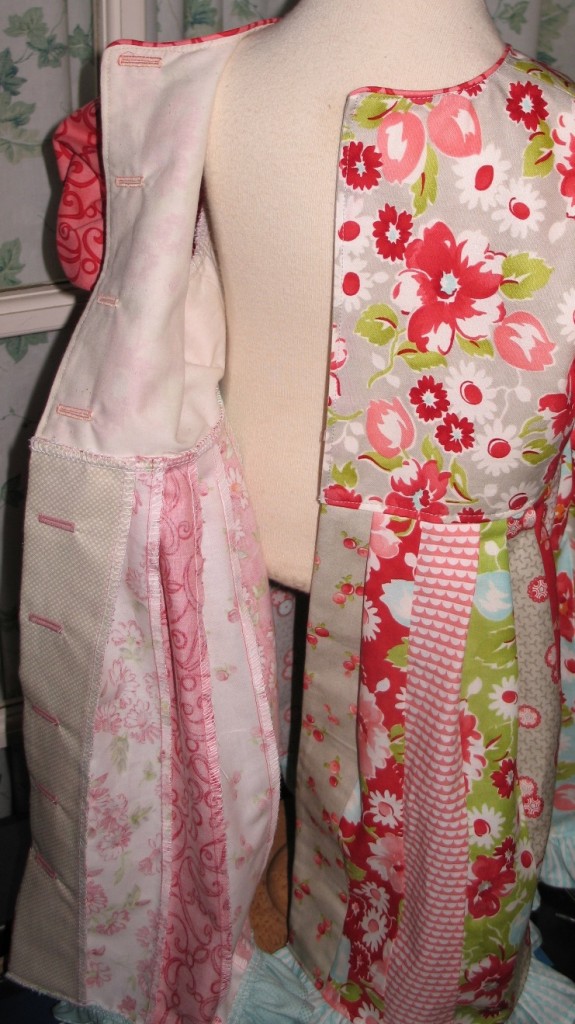 I then did the same thing on a smaller scale for an 18 inch doll but used small pearl buttons to button the dress down the back.  Most of the 18 inch doll dresses have Velcro down the back but I prefer buttons or snaps.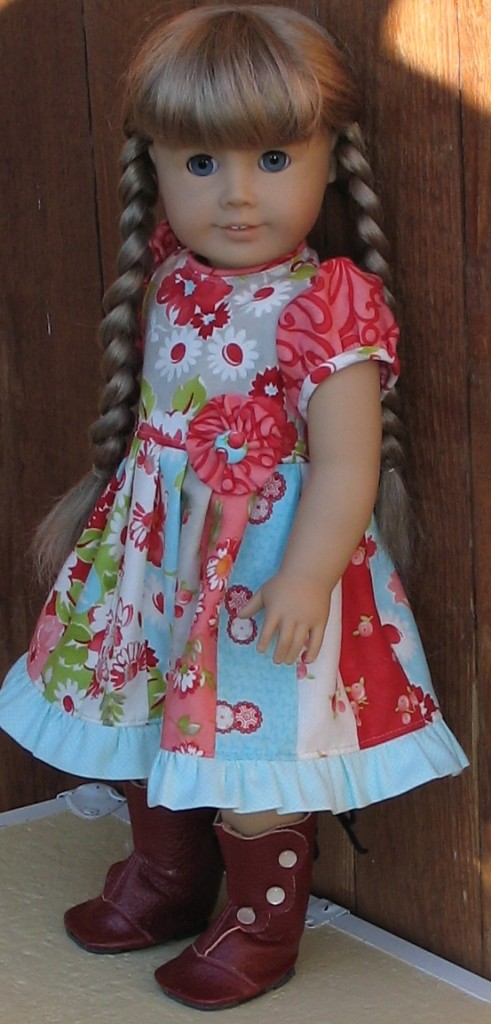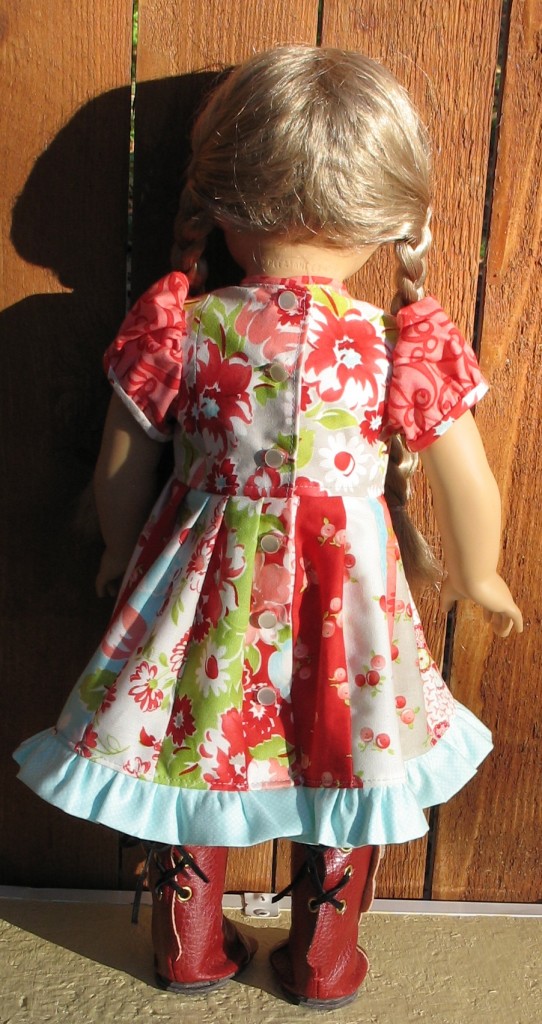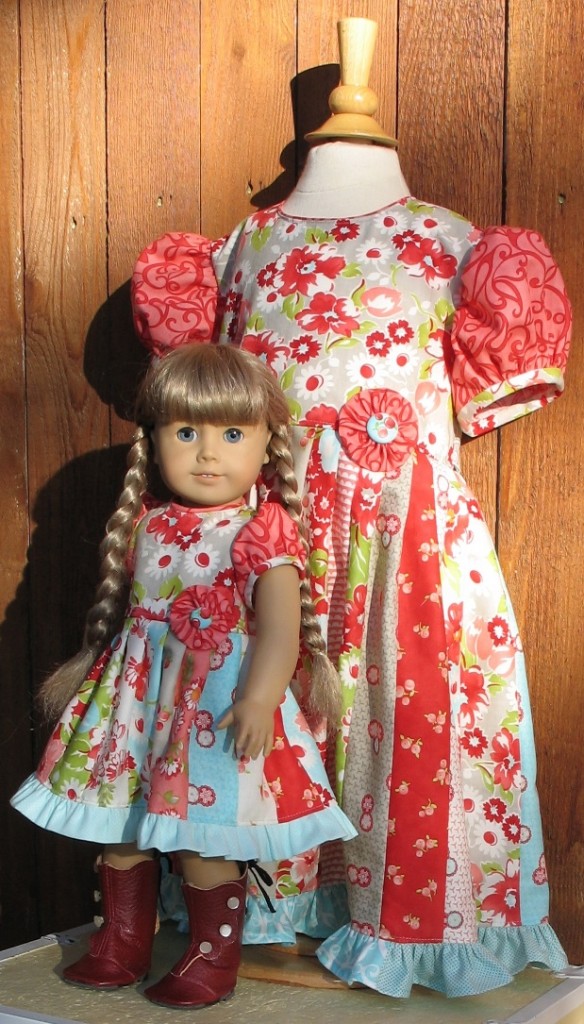 My granddaughter will be 3 in a few months and this dress is a little too big for her but hopefully by summer it will fit her well and I am hoping that she will be responsible enough to handle an 18 inch doll, maybe not an American Girl doll, but a doll with a matching dress. So if you see a jelly roll at a quilt shop, don't think it can only be used in a quilt, use it for a dress or skirt and enjoy all those coordinating fabric strips!  I plan to have the pattern pieces and instructions made into a PDF for purchase if anyone is interested.  Look for it in the For Sale section where my 18 inch doll boot pattern is located.