I had so much fun stitching out this scissor case on my embroidery machine. The digital download is free on the Bernina "projects" area of their website.  This is a "crazy quilt" technique. If you have done that before you know that you start with a center piece of fabric that has 5 sides and you stitch a piece of fabric to one side then flip. After all the sides of the center piece have been stitched down, the program then goes through and stitches pretty patterns on the fabric.  Then the program goes through each seam line and stitches a decorative stitch along the seams.  Finally the outside area is stitched down and the first piece is ready to be removed from your hoop.  Then you you do the next piece the same way.  There is  a front and a back.  It has a layer of batting between the lining.  I used silk scrap pieces for my scissor cases below.  Once both sides are stitched out, a piece of matching bias is placed around the circumference.  I used these neat clips I found instead of pinning: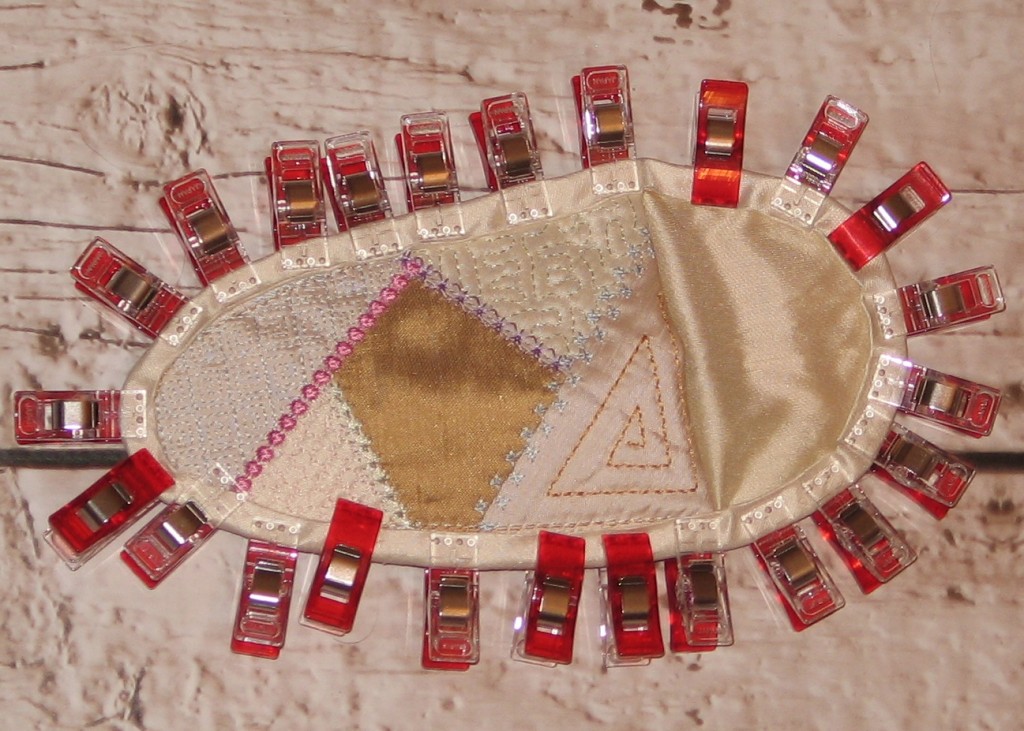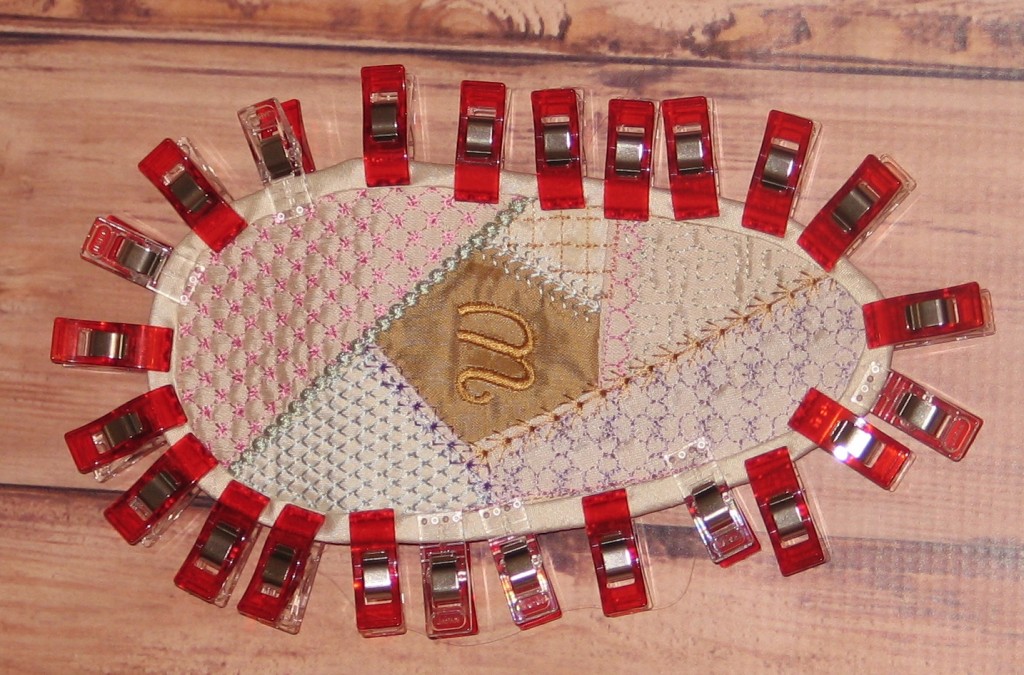 Notice I embroidered an initial in the back center piece on one of my scissor cases.  Once you have the bias sewn in place, the directions show a tie but I prefer to use a snap instead.
Once the snap is sewn in place on both the top and bottom pieces, I put a pretty button over the snap for decoration.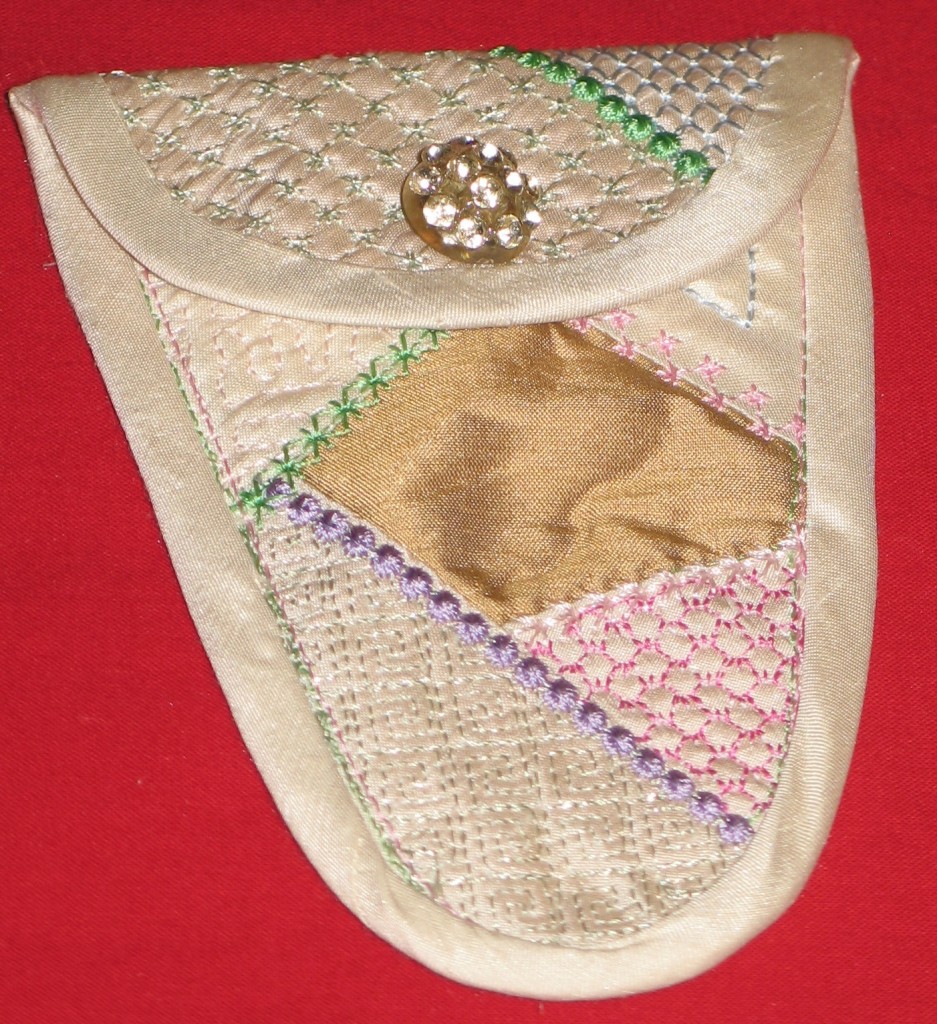 If you have an embroidery machine, you should try downloading this. Use the format for your machine (mine is JEF for Janome) and see how easy it is to make this beautiful scissor case for yourself or a friend.  I love the new designs that digitizers are creating for in the hoop projects, and this one is a free download…..even better.  Thanks Bernina digitizer, whoever you are!