My posts have been lacking this year and I am trying to get back on schedule to do a post each month.  Over the summer I had two surgeries.  The first one was for an abnormal spot that showed up on my mammogram.  By having an excisional biopsy done, this area of tissue was removed and I'm glad to be rid of it.  It turned out to be atypical hyperplasia, which is a precursor to cancerous cells and can sometimes be associated with ductal carcinoma in situ.  Getting yearly mammograms is so important and I hope everyone reading this will be sure to have one. Because of the atypical hyperplasia, my risk is slightly higher now.  It was already high because of my family history.  So now, I will be having mammograms every six months.  It's a small price to pay to have peace of mind.
The second surgery was done six weeks later when I ended up in the emergency room on a Sunday night with a gallbladder attack.  I had a similar attack about three weeks before but I though maybe it was something I ate that disagreed with me.  However, when the second one hit, I knew it was my gallbladder.  I had huge stones and my gallbladder was greatly inflamed so they kept me overnight and I had it removed the following morning.  Even though it was done laparoscopically, I was pretty helpless for a week getting in and out of bed.  I did get to lie around and watch the Olympics quite a bit.  Now I'm doing well, back to normal, trying to get some sewing done!
This post is a follow up to the post I made in May 2011.  My smocking guild learned embroidery stitches for a wrap dress in a class we took from Gail Doane.  Well, I finished the size 3 dress and my granddaughter is only 18 months old, so I am ahead on that one.  I still have a blouse and wrap skirt to finish for her, but it is about half way completed.  Here is the finished wrap dress I made for Kinsley: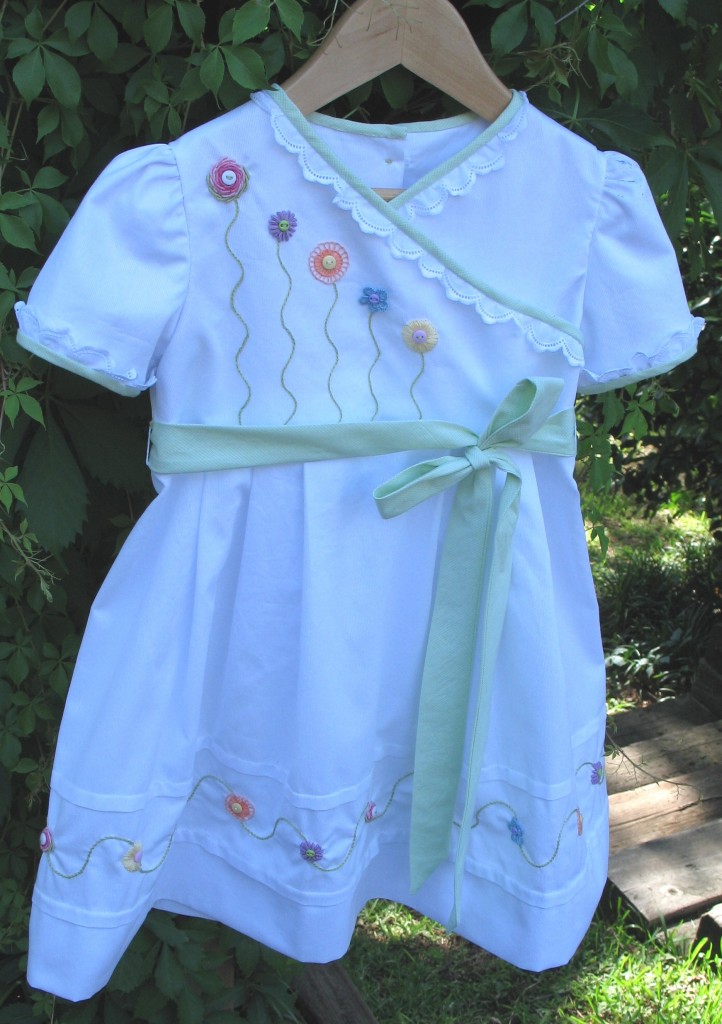 I had so much fun making the dress so I decided to make a different version using yo-yos instead of that time consuming hand embroidery.  The dress below was made for a little girl at church using medium sized yo-yos in place of the embroidered flowers.  The buttons on this dress came from the little girl's great-grandmother's button box: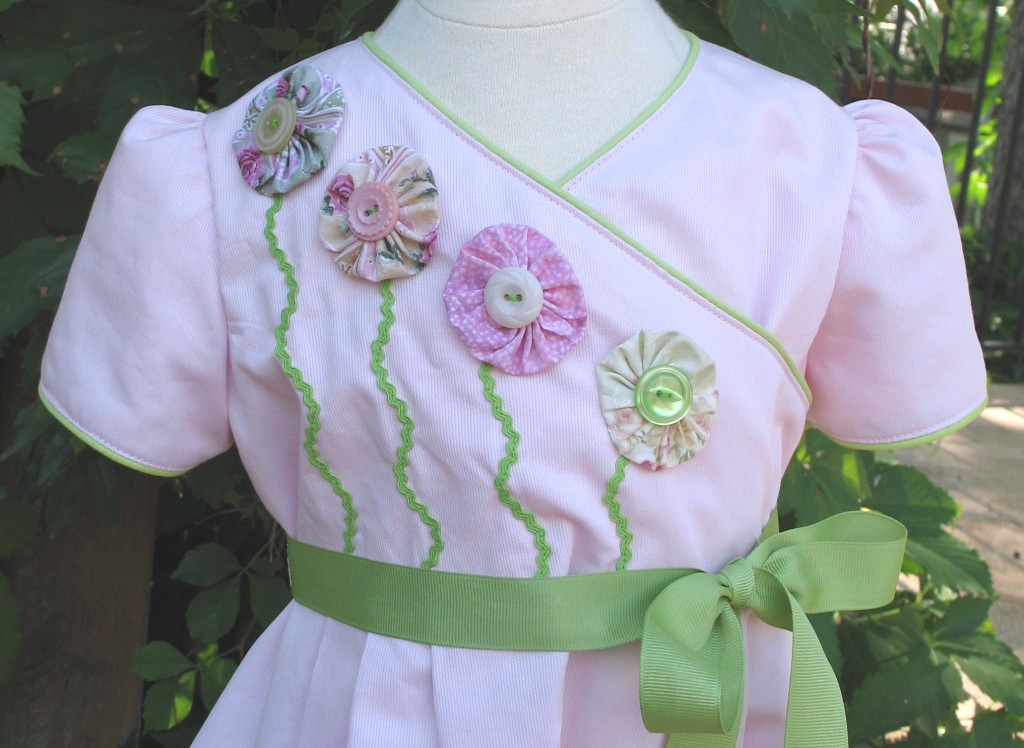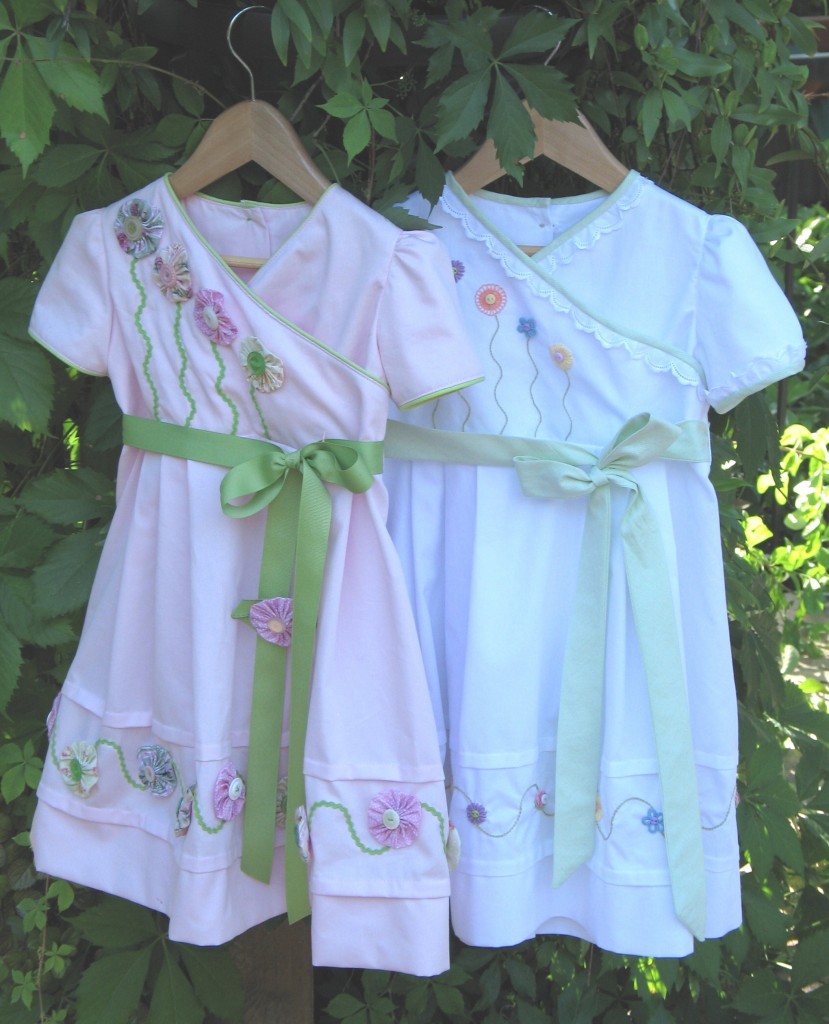 The above dresses are size 3.  I had another little girl at church(size 4) who had a birthday so I used some ladybug fabric instead of a solid.  I made smaller yo-yos using red, black, and white prints.  This one turned out pretty cute too, in my opinion.
Gail Doane sells the pattern for this wrap dress on her Etsy site and you can also see it on her website.  Now off to finish the next project….