Its been about six months since I have posted anything.  Hopefully, I am back on track after a very busy 6 month period with family matters. Now that I have a little granddaughter, I get to have fun sewing cute things for her instead of the dolls. I think that one of the best parts about sewing is being able to embellish a pattern and make it personal.  You can take a pattern and a use a few tools and techniques and end up with a one of a kind outfit that you created to fit your own taste.  Here are a few tools I enjoy using to accomplish this task:
Covered buttons.  I found pretty parts of the fabric that wanted to use for the buttons.  I cut a circle and used the covered button tools to make customized buttons on the front of the dress.
Piping using a piping tool.  I think piping "outlines" your work.  It is a nice and professional finish to any neckline.  On this outfit, I used the pink dotted fabric and cut it on the bias. I love the Darr Piping Magic tool. After using your piping foot and making your piping, you can place the piping into the groove according to what seam allowance you need.  I used the quarter inch for this particular outfit.  You can also used purchased piping but you are very limited as to the colors available, so making takes a little time but is cheaper and will be made to coordinate with your project.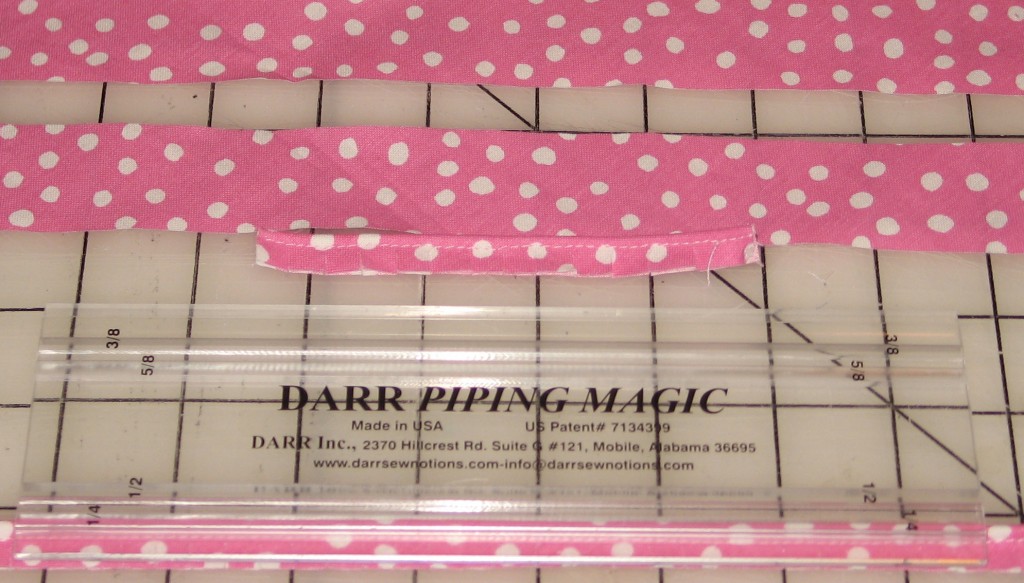 Plastic yo-yo  maker.  These are made by Clover and come in several sizes.  They can be purchased at your local craft or sewing store, and make yo-yo making a lot easier and more uniform than the old fashioned way.  Once you start making yo-yos, you won't ever throw away a scrap of fabric that is large enough to make one of these.  They are fun for so many things, including little girl's hair bands, dresses, shoes, purses, etc.  They are the perfect "take along" project that you can do in the car, in a waiting room, etc.
Rick-Rack twisted together.  I have a large collection of Rick-Rack and what fun it is to take two similar sized pieces and weave or twist them together for lots of fun possibilities in embellishing just about anything.  It makes a pretty unique trim that is easy to accomplish.
The pattern as it is shown on cover: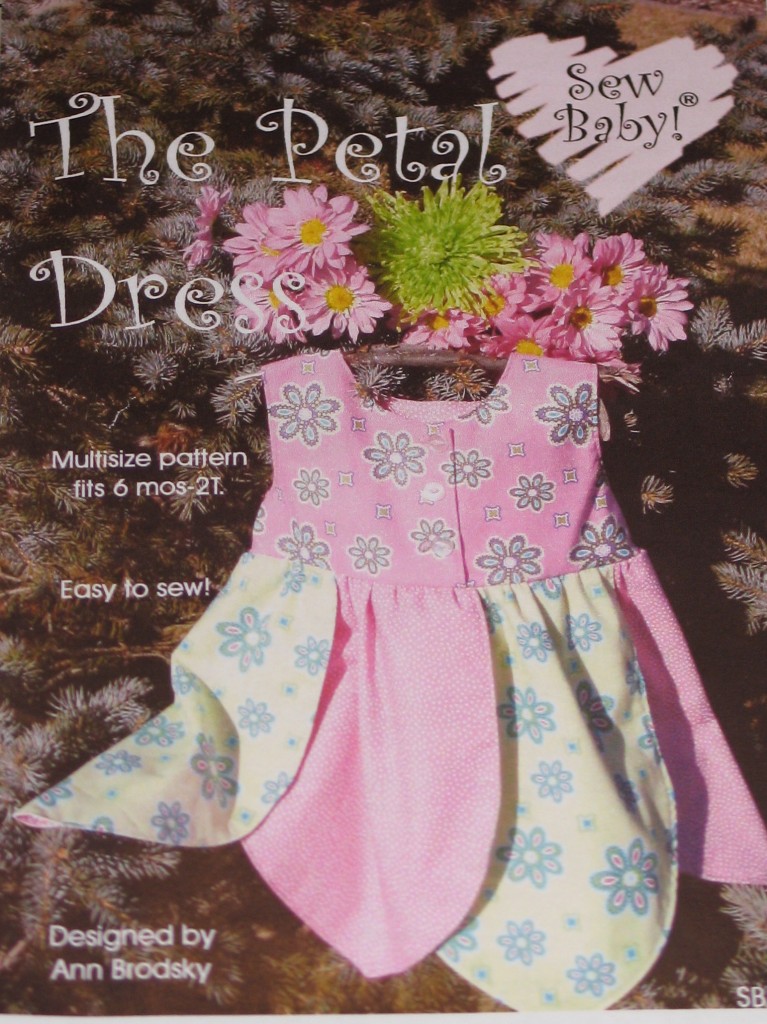 Here's the dress with the added embellishments of  the covered buttons down the front, the yo-yo flower, the twisted rick-rack for the stem, and the piping that is sewn around the neck and arm openings.  To stitch the rick-rack down, I used little pink seed beads to anchor the corners of the rick-rack.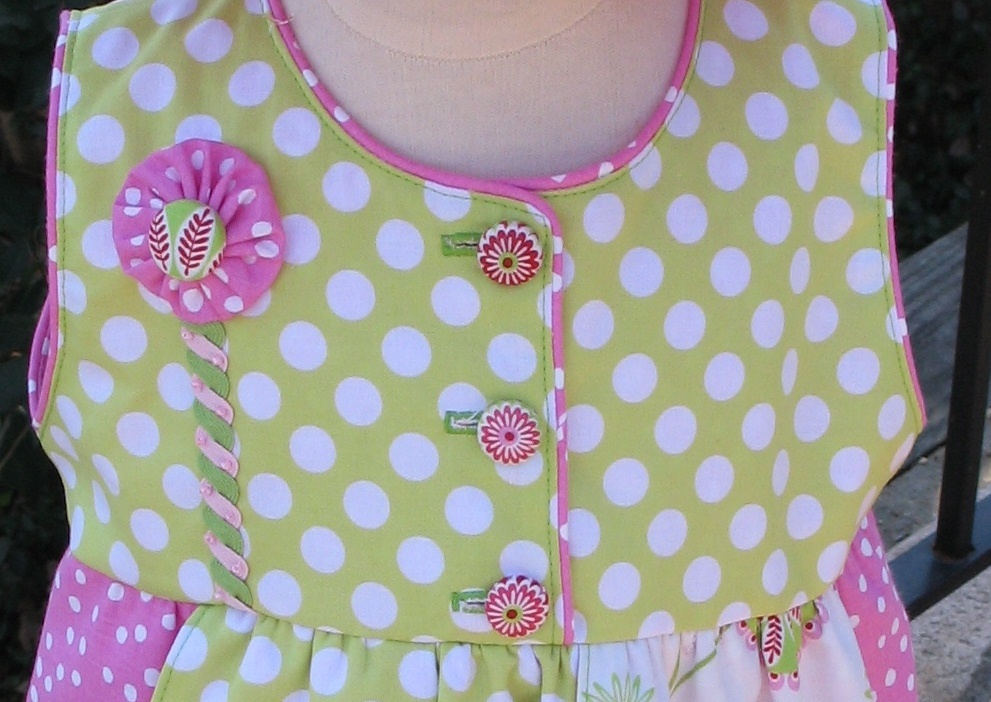 This is a wonderful pattern for little girls and also includes a "petal hat".  I covered another button and sewed it on the top of the hat where all the petal seams meet at the top.  This little outfit won't fit my little granddaughter for several more months and I have enough scraps left that I may just get a dress made for one of my dolls so they will have matching outfits.  I will definitely have to get a picture of that.  Don't be afraid to take a pattern and add to it so that it will be one of a kind with your own personal touches.  Here are a few more shots of "The Petal Dress"